Ten years ago today, I bought myself a birthday present. It was a Brenthaven Backpack.
At the tender age of 18, I coveted few things. But among the web designers and programmers whose blogs I read regularly and whom I looked up to, this backpack was the ultimate in durability and functionality.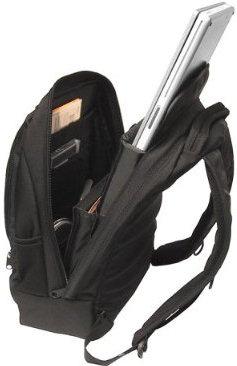 It featured a padded, hardened laptop sleeve that could sustain even a dead drop from ten or fifteen feet. It had padded, adjustable shoulder straps. It was made from a seemingly indestructible material. It had hidden pockets everywhere.
At the time, I didn't have a laptop — just a desktop computer. It ran Windows and Linux, and I used it mostly for web design and Macromedia Flash programming. Adobe hadn't bought Macromedia yet.
Notebook computers were generally clunky and underpowered devices — not meant for doing "real work". But my Dad purchased me a used MacBook Titanium from a friend of his — and I knew this was a true luxury.