Ten years ago today, I bought myself a birthday present. It was a Brenthaven Backpack.
At the tender age of 18, I coveted few things. But among the web designers and programmers whose blogs I read regularly and whom I looked up to, this backpack was the ultimate in durability and functionality.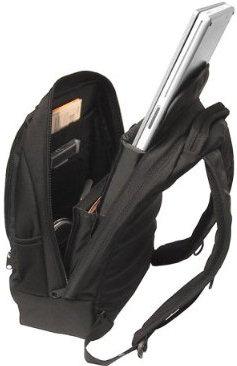 It featured a padded, hardened laptop sleeve that could sustain even a dead drop from ten or fifteen feet. It had padded, adjustable shoulder straps. It was made from a seemingly indestructible material. It had hidden pockets everywhere.
At the time, I didn't have a laptop — just a desktop computer. It ran Windows and Linux, and I used it mostly for web design and Macromedia Flash programming. Adobe hadn't bought Macromedia yet.
Notebook computers were generally clunky and underpowered devices — not meant for doing "real work". But my Dad purchased me a used MacBook Titanium from a friend of his — and I knew this was a true luxury.
I was that kid who always built his desktop PC from spare commodity parts and used items on eBay. I had a Linux server running in my basement. I was the only person I knew who had a "personal website" with its own dot-com domain. This laptop and my move to NYU for college was a transition from a tethered to a mobile world, and I wanted to embrace — and protect — that investment.
My backpack went everywhere with me, and so did my laptop. In Philossphy class, it held books by Kant and Nietzsche, and a disk drive filled with reflections on the limits of knowledge, the essence of being, and the our moral impulses. For Computer Science class, it contained operating systems textbooks, a tattered copy of K&R's The C Programming Language, and text buffers filled with some of the worst code I've ever written.
During my first summer internship, I built a web application for a non-profit, an application that is still in use today. During that summer, my backpack contained my first non-software artifacts. I would lug my laptop back and forth from home to the city and meet with my client. My backpack carried use case diagrams. Hand-drawn wireframes. Entity-relationship diagrams. Release plans. And the first chunks of code of which I was truly proud.
Eventually the Macbook Titanium went away — I switched back to Linux and commodity PCs in 2004. I needed x86 so that I could more easily work on operating system kernels. CPUs were slower back then, virtualization software more buggy, so doing raw assembly and C programming worked better when you had a real x86 machine and ran Linux straight on it. But, the backpack stayed with me. The awesome padded sleeve was just the right size for my new Linux laptops. All through NYU, that sturdy backpack stayed with me.
My first 18 months at Morgan Stanley, my backpack gathered some dust in my bedroom closet. At that company, software engineers were forced to work from bland desktop computers pre-loaded with Windows XP. I had a Linux laptop — a Thinkpad T43, the last manufactured by IBM — but only hacked on it during the weekends.
I should have known. My backpack was laying at home, unused. Much like my ideas and passion, which were kept bottled up in the corporate world.
The most observant of my corporate colleagues could date when my mind started to drift away from a career on Wall Street to when I started to appear at the office with my old Brenthaven backpack. It was at that point that I started to spruce up my Python development environment again and hack on small web app projects in cafes during my lunch hour. In a way, the backpack allowed me to bring my hacker mentality to work, rather than leaving it at home.
When I quit Morgan Stanley (2009) to start Parse.ly, my backpack again became my portable office. At the Dreamit Philly incubator, I lugged it back and forth between the "startup house" where I hacked by night, and the Dreamit office in University City Science Center, where I hacked by day.
When Dreamit ended and Sachin and I moved back to New York City, it remained my portable office. Astoria. Brooklyn. Manhattan. I could get work done anywhere, though we often struggled to find a Wifi hotspot.
That was 2010, when Parse.ly really started growing. The NYC startup community started taking shape. People started leaving Wall Street for startups in droves. Ten NYC-based startup accelerators popped up within a year. There was real excitement and optimism in the air.
John Frankel at ff Venture Capital was kind enough to notice our hacking and hustling out of cafes and offer us free space at his office in midtown, where he was building up his early stage investment fund. At that point, I lugged the backpack with my laptop with Parse.ly's earliest codebases back and forth to our new office, for one of our periods of most intense productivity.
Then, in 2011, we raised money, grew revenue, gradually hired an awesome team, and launched Parse.ly Dash. And today, in 2012, we are working with an awesome set of customers, and innovating daily.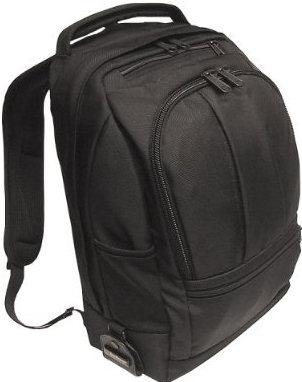 Ten years ago today, at age 18, I bought myself a backpack. It's a bit tattered at this point, held together with rubberbands and string at certain parts.
I could easily order a new backpack online. Instead, I brought it to a local tailor today, who gave me a quote — $22 — to fix it up. I said, "Sure — that's $22 well spent".
Good things. Built to last.
Here's to the next ten years.
2018 update: The handle of my backpack tattered a bit. I brought it back to the same tailor and repaired it for another $15. I expect the backpack will last a full twenty years, or more!