Fully Distributed & Asynchronous¶
A new communication model for teams.

Background¶
What is Parse.ly?¶
Analytics for digital storytellers.

A product¶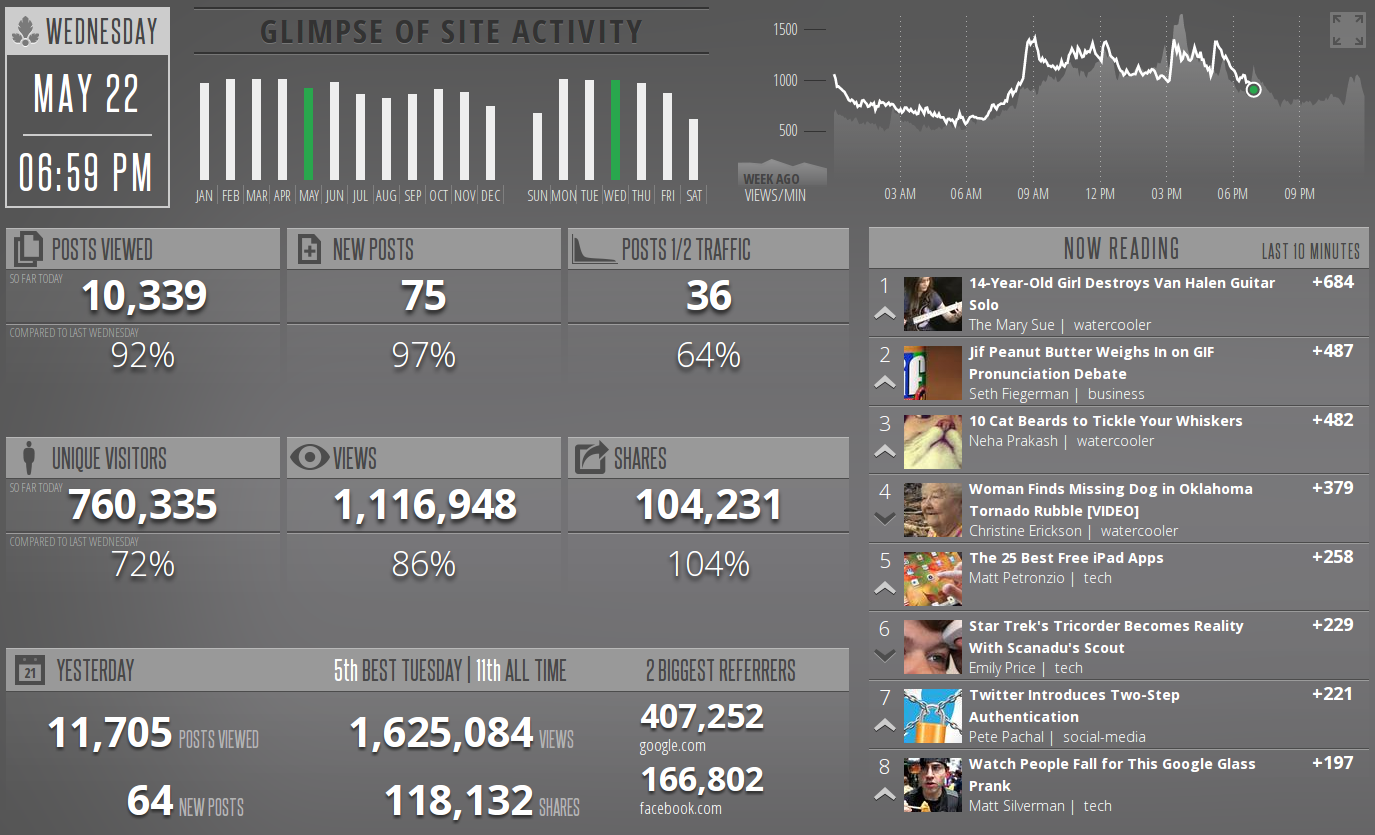 A tech stack¶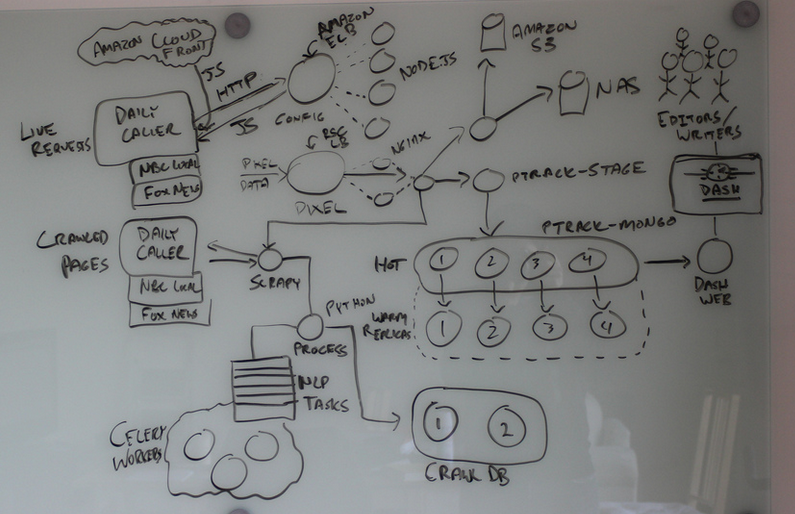 A team¶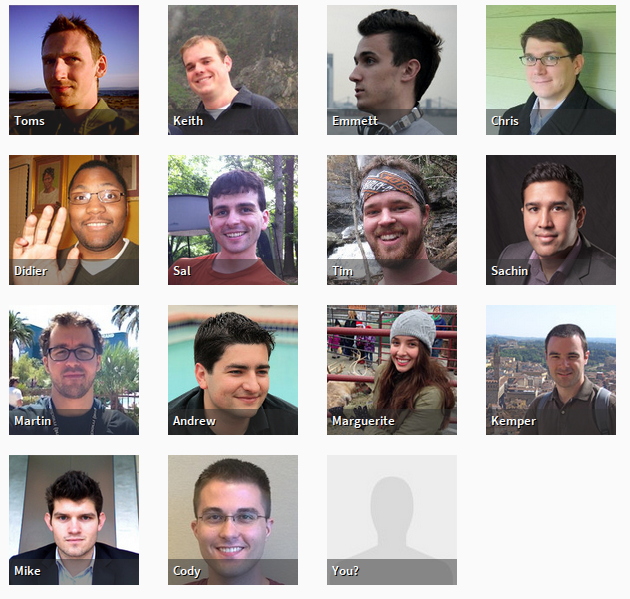 This talk is on our distributed team. It's what we've learned about work and communication in a growing tech startup.
Open Plan vs Open Source¶
Guidelines¶
Limit Bad Meetings¶
| Purpose | Good Meeting | Bad Meeting |
| --- | --- | --- |
| Engage Team | 1:1 | All-Hands |
| Show Progress | Demo Session | Iteration Status |
| Fix Prod Issues | War Room | Post-Mortem |
| Spur Creativity | Happy Hour | Brainstorming |
| Keep Cadence | Retrospective | Backlog Review |
| Mentor | Code Walkthru | Pairing* |
| Create Clarity | Show-and-Tell | N/A |
| Reduce Bus Factor | Knowledge Share | N/A |
Use Good Tools (1)¶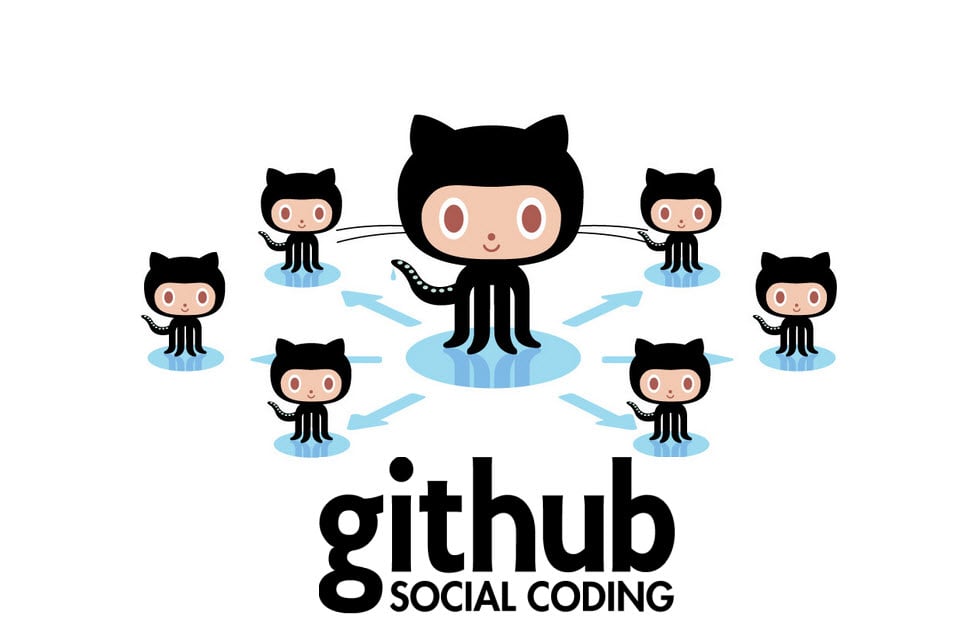 Use Good Tools (2)¶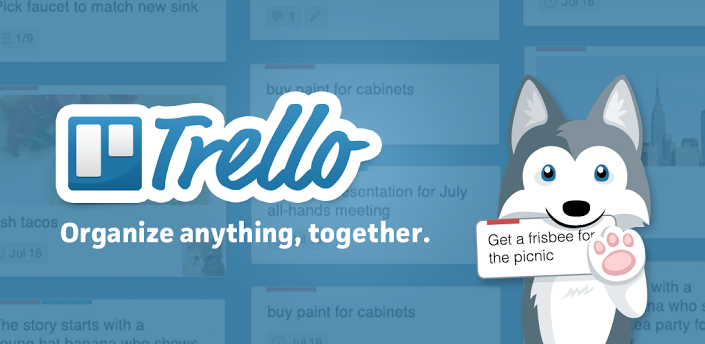 Use Good Tools (3)¶

Use Good Tools (4)¶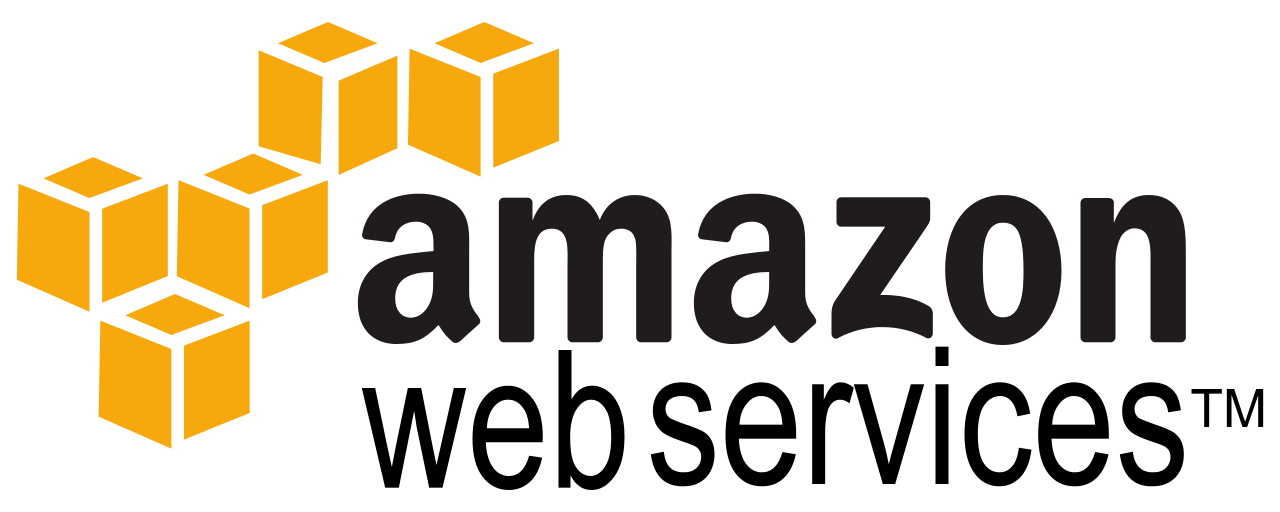 Have a Daily Cadence¶
#standup and #sitdown messages
10am - 3pm ET (working hours) for overlap
Ad-hoc 1:1 or small group meetings
Github, Trello, GDocs, Flowdock, E-mail, GHangout
Have a Weekly Cadence¶
Mon: "bug day" & "plan day".
Tues: 30-minute meeting kicks off the week.
Tues Noon - Fri Noon: uninterrupted flow time.
Fri Noon: "demo day".
Fri afternoon: loose ends, hacking, no weekend work.
Fri 4:30pm: happy hour!
Mon: (recur)
Know Your Company Updates, E-mail Group Threads
Know Your Company¶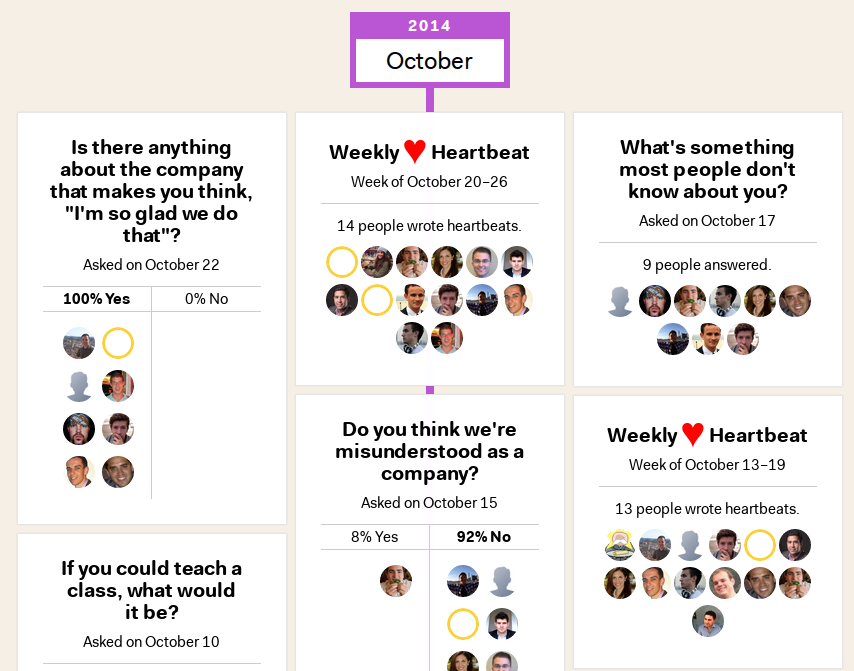 Demo Day¶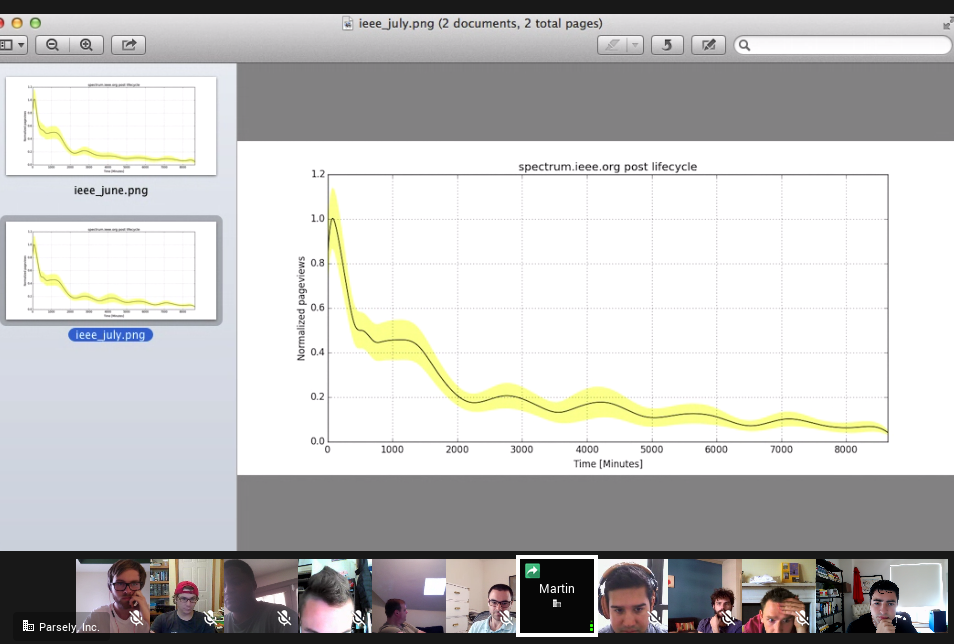 Happy Hour¶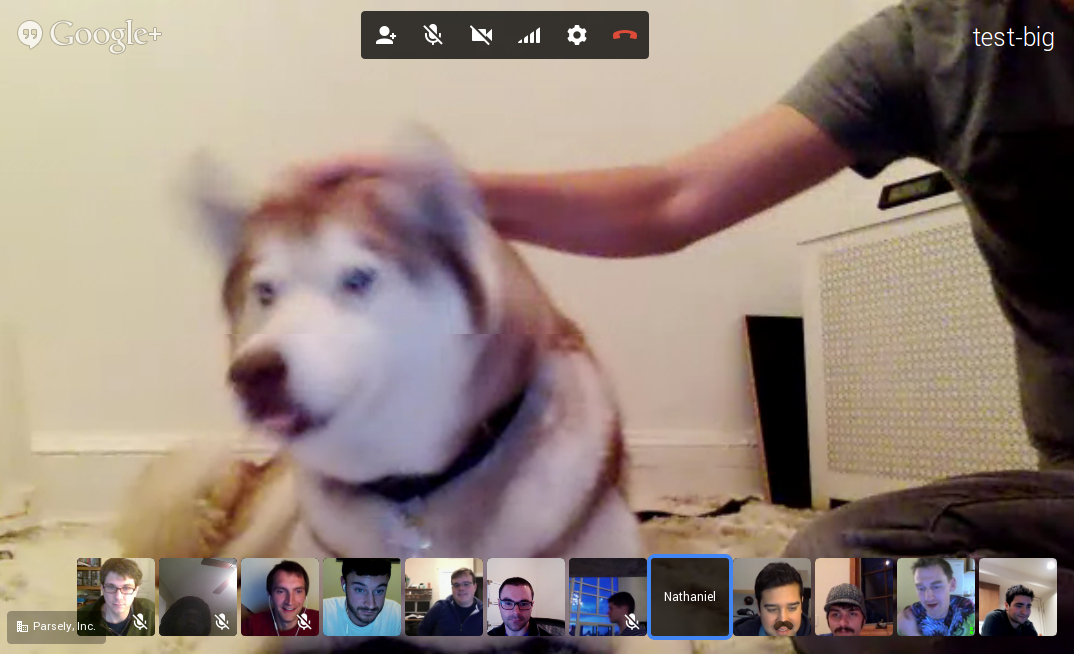 Plan Monthly¶
Stories and Milestones
Chunked into 3-4 weeks each
Milestones with deadlines used for deliverables
Surgical teams own milestones
Individuals own stories
Catalysts help plan iterations
Catalysts¶
"A person that precipitates an event."
Engineers or designers who have management-as-a-skill.
Management-as-a-role does not exist.
Help, don't tell. Catalysts help others do their best work; they don't tell others what to do.
organize
communicate
spot bottlenecks
spur action
Optimize for Team Flow¶